Become a Certified ROV DriverCoach
The DriverCoach Preparation (DCP) Courses are 4 days in length. Certain locations will provide an ROV for training. However, you will need to provide your own riding gear: DOT-compliant helmet with either a face shield, riding goggles, or protective sports eyewear, full-fingered gloves, over-the-ankle boots, long-sleeved shirt and long, sturdy pants.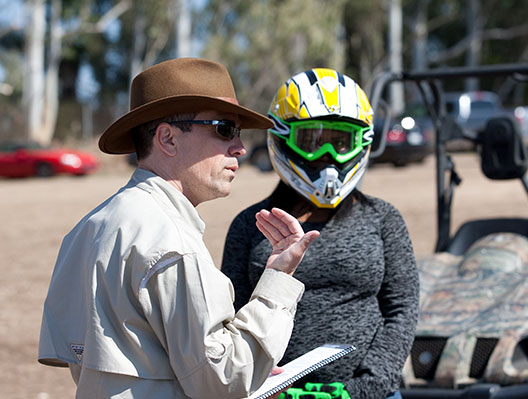 Training Locations
Our current ROHVA DriverCoach training sites are located in:
Colton, CA
Rancho Cordova, CA
Alpharetta, GA
Ready to Get Started?
If you are interested in becoming a Recreational Off-Highway Vehicle Association DriverCoach for your company, agency or military unit, please download and complete the DriverCoach Application form. Once completed, submit your form to lstjerne@rohva.org or by fax to (949)727-4216.
The fee is $1,500 per person, which includes the cost of tuition and course materials.