IRVINE, Calif., November 16, 2017 – Erik Pritchard has been elected president of the Specialty Vehicle Institute of America and the Recreational Off-Highway Vehicle Association. Tim Buche, president of all the associations for more than 21 years, will remain in that role for the Motorcycle Industry Council and the Motorcycle Safety Foundation.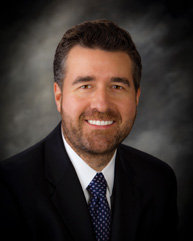 Erik Pritchard
"Erik's promotion will make all the associations stronger and help us even more effectively support our numerous manufacturer and aftermarket members," Buche said. "Erik has surpassed all our expectations as general counsel and executive vice president. He has worked tirelessly on behalf of members and riders to promote and protect the four-wheel industry. So, along with all of our board members, I'm very happy to see Erik named president of SVIA and ROHVA."
Buche will expand his work with MIC Events and the internal operations of all the associations, while having more time for external board memberships such as the Outdoor Recreation Industry Roundtable. Pritchard also will continue his important role as general counsel for all the associations.
"I am humbled by the faith placed in me by the SVIA and ROHVA board members, and I am grateful for Tim Buche's invaluable mentoring," Pritchard said. "I look forward to continuing our important work on safety training, land access, and government affairs, among other matters."
Prior to joining the associations as general counsel in March 2014, Pritchard served as outside legal counsel for several years.
About ROHVA
The Recreational Off-Highway Vehicle Association is a national industry organization that promotes the safe and responsible use of ROVs. ROHVA is accredited by the American National Standards Institute (ANSI) to develop equipment, configuration and performance standards. Based in Irvine, Calif., the not-for-profit association is sponsored by BRP, Honda, Kawasaki, Polaris, Textron Off Road, Yamaha, Yanmar, and Mahindra.